Nu rusade vi iväg med nyheterna utan att noggrant kolla och då blev det fel. PREFIX MY DARLING CLEMENTINE väntar fortfarande på sitt 3:e cert och championat, så vi får lugna oss lite.
PREFIX SWEDE SMELL OF SUCCESS (Gudrun) tog sitt 2:a cert och BIR i Norrköping 14/8 dommare irik Zafra, det innebar tyvärr att hon tog certet för PREFIX REALLY SOMETHING (Cleo) som 2:a för certet efter Gudrun. Tvåa bästa tik var INT CH PREFIX HOT GOSSIP. Cleo är hemma på blixt visit från England dit hon återvänder för att på utställning i Richmond i september försöka ta sitt 3:e CC och engelska championat. Cleo är nästan champion i Sverige (5 cert), England (2 CC) och USA (1 poäng kvar)!!!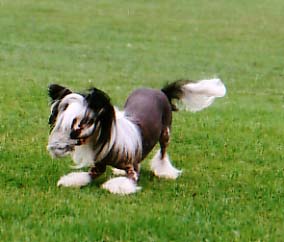 PREFIX REALLY SOMETHING
Cleo började oväntat löpa så nu planerar vi en kull efter henne och GB S LUX Ch MOONSWIFT CRAZY HORSE.
| | | |
| --- | --- | --- |
| PREFIX SWEDE SMELL OF SUCCESS | PREFIX STOMPIN' AT THE SAVOY | PREFIX SINGAPORE SLING |
På utställningen i Nyköping 13/8 placerades PREFIX AB FAB med sin avelsgrupp som 2:a, en prestation då vi i avsaknad av handlers beslöt att en fick ta Pats och en fick ta hennes valpar. Mängdeffekten blev enastående, disciplinen däremot… men roligt hade vi.
Fina bilder på en nybliven norsk champion Angie's First Double Trouble (Perry). Denna ljuvliga p/p är efter NORD CH PREFIX HONK YOUR HORN undan N CH PREFIX ORIENTAL PRINCESS och är uppfödd och ägd av Gunn Lyngstad i Norge. Detta var hennes första kull. Vi grattar och önskar lycka till i fortsättningen.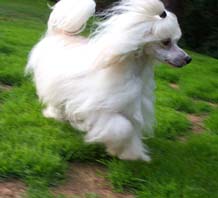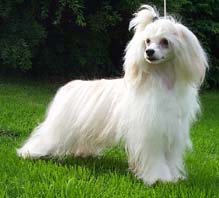 Så har vi gjort nytt försök med att fota våra valpar. Dom har hunnit fylla 3 månader och ser så lovande ut.

12 veckorVilken vacker tjejPREFIX TIFFANY
3 månader i perfekt utställningspose, lite högt gräs.
Detta är en Tiffany sväng den utförs i 180 grader 2 cm ovan mark.
12 veckor


12 veckor PREFIX TIPPERARY


PREFIX TOYOTA

8 veckor PREFIX TRAFALGAR
12 veckor

  
Så måste vi ta med en liten vit Doris son PREFIX LORD OF THE MOUNTAIN 8v.