Rostock Winner-2012
International, Swedish, Danish & Croatian Champion
Godkänt viltspår anlagsklass (at 9 years old)
PLL clear by default
född 2011 01 06
e UK Int S Dan Ch Prefix Abraham Lincoln (n)
u UK Int Am Swe Dk N Lux Bel Ch Prefix Really Something (n)
En väldigt speciell tös som är väldigt lik sin mamma 'Cleo'. Sparsamt utställd då hon har en mycket bestämd vilja av vad hon vill göra. Hon har dock förutom sina titlar CAC och CACIB med BIR i Tyskland. Hon har även placeringar och klassvinst i England. Båda hennes föräldrar har vunnit BIR på Crufts! Hennes mor, två gånger på raken!
Som pensionär provade Kit på viltspår och visade inga tveksamheter och gick sitt godkända viltspår i anlagsklass på första försöket augusti 2020.
Kit är mor till en kull född 2015 efter Ch Yamboliz Drumbull, där en son är Svensk och Dansk Champion och en har RCC och klassvinster i England inklusive klassvinst på Benelux Winner Show som arrangerades i samband med Världsutställningen 2018.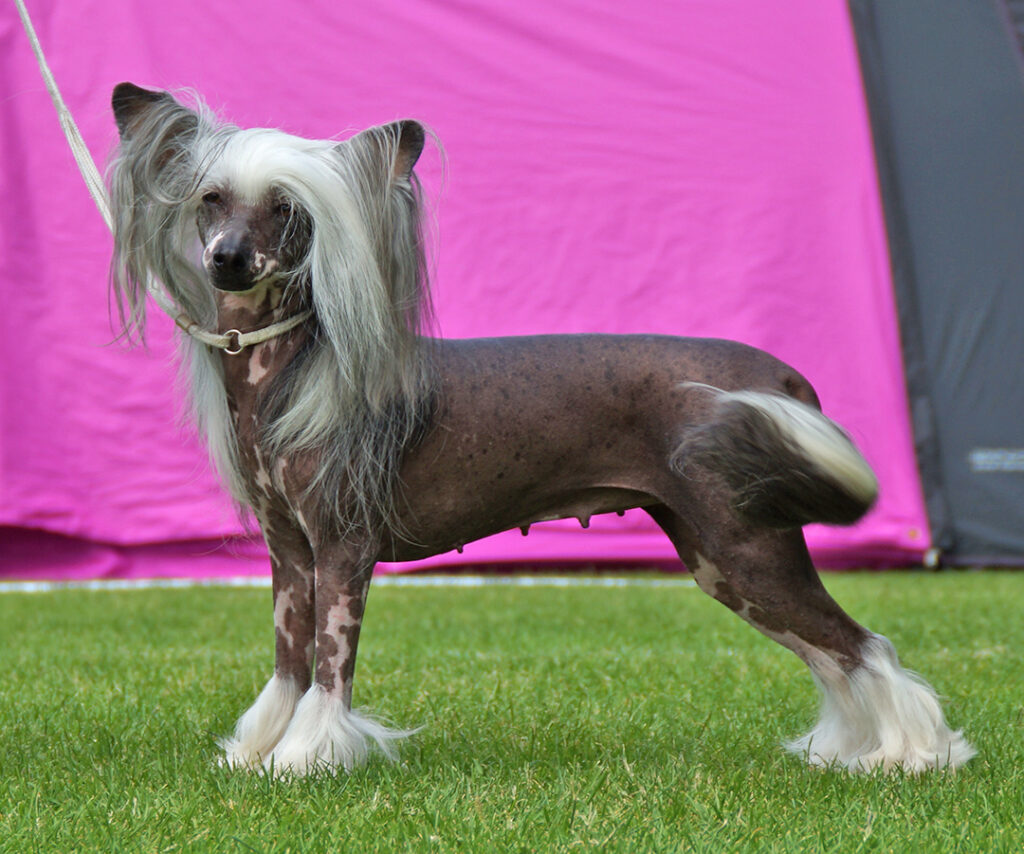 born 2011 01 06
e UK Int S Dan Ch Prefix Abraham Lincoln (n)
u UK Int Am Swe Dk N Lux Bel Ch Prefix Really Something (n)
A very special girl who looks very much like her mother 'Cleo'. She hasn't been shown very much since she has a very stubborn mind as to what she likes to do. However she has apart from her titles also won CAC, CACIB with BOB in Germany and several placings in the classes in the UK. Both her parents have won BOB at Crufts! Her mother, twice in a row!
As a pensioner she tried tracking and passed her aptitude test on her first try in August 2020.
Kit is mother of a litter of three born in 2015 by Ch Yamboliz Drumbull, where one sone is Swedish and Danish Champion and one has an RCC and class wins in the UK as well as class win at the Benelux winner show in conjunction with the World Show in 2018.