PREFIX UPSTAIRS MAID 'Madde' e Ch Moonswift Crazy Horse u Swe Dan Ch Prefix Really Something har debuterat på valputställning i Eskilstuna där hon blev BIR, BIG och BIS 2. Grattis Eva och Håkan

Madde 5 1/2 månad
Nytagen bild på ny Ch PREFIX MY DARLING CLEMENTINE e Multi Ch Prefix hold Your Horses u Prefix Koh-I-Noor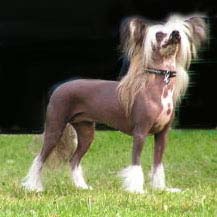 Två gammla fina damer Swe Ch PREFIX PRIMADONNA 10 1/2 år och PREFIX KALASPINGLA 12 år. Matte Monica Naurén i Nässjö har alltid hållit Donna i full utställningspäls även under en period när hon brutit båda armarna! All ära åt en sådan hundägare.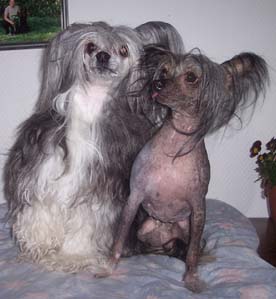 SDHK utställning i Forshaga 8/4 med Per Svarstad som domare. För första gången visade matte själv PREFIX STOMPIN AT THE SAVOY "Higgins". Han fick CERT och slutade som BH-3 och BIS-2 UNGHUND för Svein Helgesen.

Så är årsmötet avklarat. Det genomfördes i den bästa anda och vi önskar den nya styrelsen all lycka till.
Före årsmötet höll Vet. Eva Gustavsson ett mycket givande föredrag om ögonsjukdomar. Vilket föranleder mig att meddela att Austr. Ch PREFIX SMOKE ON THE WATER e: Ch MOONSWIFT CRAZY HORSE u: PREFIX CONSIDER CONNIE är PRA testad och befunnen fri (livslångt) från PRCD.