Prefix Really Something 2 OB: Lovely type & quality, attractive head properties, well set neck, good shoulders, front & feet, excellent showgirl co-operating perfectly with her handler at all times.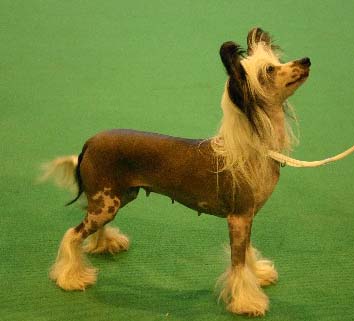 Prefix Singapore Sling 3 OD: Eyecatching with profuse crest & socks, built on slightly heavier lines than those above, good ribs, body & rump, gave nothing away in conformation & movement, put down to the minute, bright willing showman.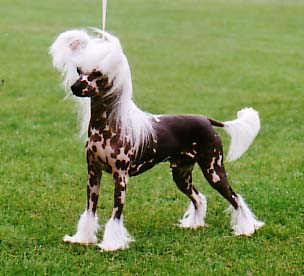 Ännu tändas nya stjärnor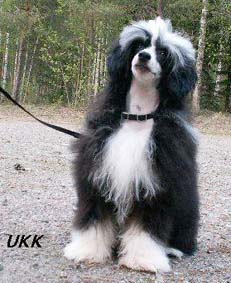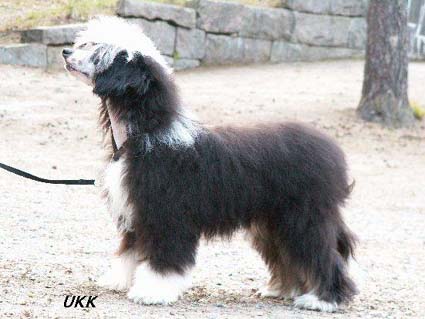 PREFIX UPTOWN BOY 
som nu debuterat i valpklass skriver matte Ulla från Finland. BIR valp på båda hans första utställningar, domare Kari Engh, Norge resp Hans Almgren. Finland har inte grupptävlingar för valpar. Vi grattar och hoppas på forsatt framgång. 
 
 

 
PREFIX UPSTAIRS MAID som hunnit med ett flertal BIR BIG BIS valp resultat, 
senast i Norrköping 27/5. 
dessa karameller är efter (hans sista kull?) GB S LUX CH MOONSWIFT CRAZY HORSE u: S DK CH PREFIX REALLY SOMETHING 
---
SPECIALEN I GRÄNNA 28/5 2006
blev en dundersuccé för PREFIXARNA. Våra juniorer PREFIX SINGAPORE SLING och PREFIX SWEDE SMELL OF SUCCESS tog båda CERT och BH-3 resp BT-2.

BIS blev vår superstjärna MULTI CH PREFIX HOLD YOUR HORSES.

MULTI CH PREFIX ABSOLUTELY FABOULUS
blev BIS med sin fantastiska avelsgrupp.

Vi tog även BIS:et av uppfödargrupperna.

BIS Veteran blev snart 11-åriga powder puffen S CH PREFIX PRIMADONNA som verkligen gillade att komma ut i ringen igen