Tony och Bitte Österberg tog sin nyinskaffade husbil på en jungfrutur. Turen gik till Odense Danmark där Boney (Ch PREFIX TIPPERARY) slog till med Cert, CACIB, CHAMPIONAT och BIR. 25 hundar var anmälda och hundar kom från Sverige och Norge. Domare var Kersten Scheel från Danmark.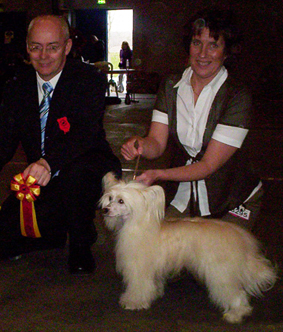 CONGRATULATIONS CONGRATULATIONS CONGRATULATIONS
Tony and Bitte Österberg took their new mobile home on a virgin journey to Odense in Denmark. Boney (Ch PREFIX TIPERARY) won best of breed, CAC and CACIB and is now also Danish champion. 25 dogs were entered from both Sweden and Norway, judge Kersten Scheel from Denmark.