domare Kerstin Nilsson
EN HÖJDARUTSTÄLLNING FÖR PREFIXARNA
BIR INT Ch PREFIX TRAFALGAR (äg Annika och Anna Carlsson)
BH-3 S DK LUXCh PREFIX TIPPERARY
BIM Ch PREFIX UPSTAIRS MAID
PREFIX blev BÄSTA UPPFÖDARGRUPP
I tikvalpringen möttes för första gången de tre debuterande systrarna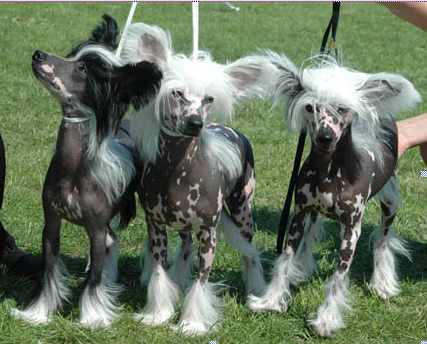 ©Nordin
PREFIX MIDNIGHT FROST "Blacky" ägare Bitte och Tony Österberg PREFIX THE NAME OF THE GAME "Rigmor" och PREFIX X-MAS GIFT "Mimmi" ägare Stefan och Petra Nordin.
Mimmi blev 2:a med Hp och Blacky 4:a, vann gjorde Rigmor som sedan slutade som BIS-4 valp, domare A. Whitmarsh
judge Kerstin Nilsson
A TOP SHOW FOR THE PREFIXs
BOB INT Ch PREFIX TRAFALGAR (owned by Annicka and Anna Carlsson)
3rd best male Swe Dan Lux Ch PREFIX TIPPERARY
BOS Ch PREFIX UPSTAIRS MAID
PREFIX was BEST BREEDERS GROUP
In the bitch puppy class the 3 sisters made their debut.
PREFIX MIDNIGHT FROST "Blacky" owned by Bitte and Tony Österberg, PREFIX THE NAME OF THE GAME "Rigmor" and PREFIX X-MAS GIFT "Mimmi" owned by Stefan and Petra Nordin.
Mimmi was 2nd with Hp and Blacky 4th, BOB went to Rigmor who finished as 4 BPIS under Anita Whitmarsh.