ÅRSKRÖNIKA 2007
BORTGÅGNA
PREFIX IN THE MOOD
PREFIX XCALIBUR
Int Nord Ch PREFIX WINGCOMMANDER
Int Nord Lux Ch LOOKTWICE HAIRY LIME THEME
PREFIX ELLIOT
---
ÅRETS FÖDDA
1:a kullen födda 070702
e Ch Mocchis Ardmore
u PREFIX TOYOTA
Prefix Like Snow In April n
Prefix Like Sunshine In May n
Prefix LIke Thunder In June pp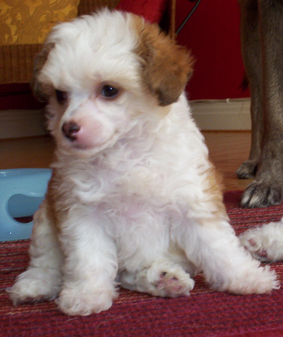 2:a kullen födda 071025
e Belshaws Frosted Tresure
u PREFIX TIFFANY
Prefix The Name Of The Game n
Prefix Midnight Frost n
Prefix X-Mas Gift n
Prefix Kajsa Kavat pp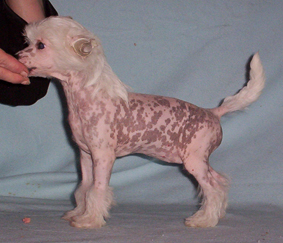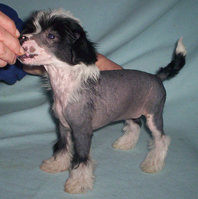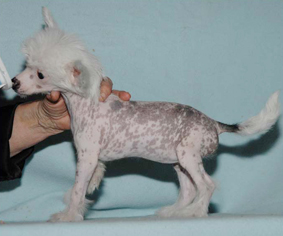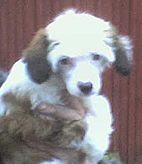 ÅRETS NYA CHAMPIONS
GB INT Nord GIB UCH Belg W -07 NordV -07 PREFIX REALLY SOMETHING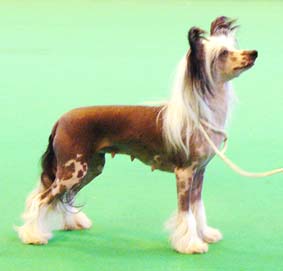 Int Belg S DK UCH SV -06, BelW -06, -07 PREFIX STOMPIN AT THE SAVOY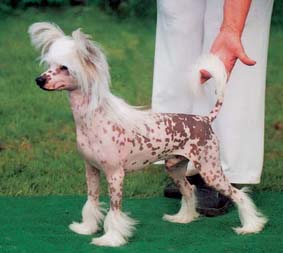 Int N Dan Lux S UCH KBHV -07 NordV -07 PREFIX SINGAPORE SLING
S UCH PREFIX TRAFALGAR
S UCH PREFIX TIPPERARY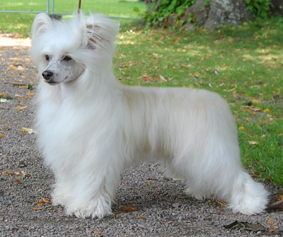 PREFIX har totalt fött upp och/eller ägt 69 champions
fött upp och/eller ägt 45 kineschampions
fött upp 40 kineschampions
---
ÅRETS UTSTÄLLNINGAR
blev i Sverige…32 st
Danmark…1 st
Norge…1 st
Belgien…1 st
Luxembourg…1 st
England…4 st
Prefix-hundar har tillsammans vunnit 16 BIR, 12 BIM, 2 BIS-, 5 BIG-placeringar och
13 uppfödargrupper med BIR.
---
ÅRETS HÖJDPUNKTER
PREFIX UPSTAIRS MAID
BIR och BIG-1 på Lilla Stockholm internationella utställning 5 Cert och 2 CACIB
Int Nord Ch DKKRV-02 NV-06 PREFIX HOT GOSSIP
BIS-1 på SDHKs uttsällning i Piteå
Int N Dk Lux S Ch KBHV -07 NordV -07 PREFIX SINGAPORE SLING
Årets kines, 3 BIR, 2 CC och Best In Show på klubspecialen i England
GB Int Nord GIB Ch Belg W -07 NordV -07 PREFIX REALLY SOMETHING
2:a årets kines, BIS på vinterspecialen i Norrköping, Engelska championatet och BIG 4 på Midland Counties championship show.
Nord Ch PREFIX SWEDE SMELL OF SUCCESS
3 BIR, BIG 5 på My Dog och BIG 4 i Skara
S Ch PREFIX TRAFALGAR
Championat 2 BIR och årets powder puff hane
S Ch PREFIX TIPPERARY
Championat och CACIB
Uppvaktningen av Gunillas 65 årsdag i Malmö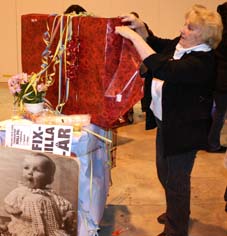 ---
ÅRETS BÄSTALISTOR

Rena glädjefnattet för PREFIX!
ÅRETS UPPFÖDARE, för nionde gången

KINESTOPPEN ÅRETS KINES
1 Ch PREFIX SINGAPORE SLING…320p
2 Ch PREFIX REALLY SOMETHING…288p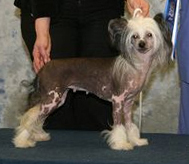 4 Ch PREFIX HOLD YOUR HORSES…274p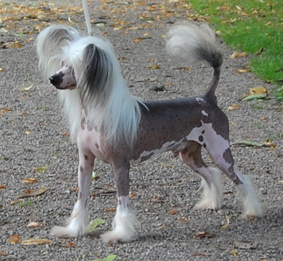 5 Ch PREFIX SWEDE SMELL OF SUCCESS…265p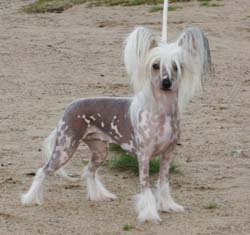 10 PREFIX UPSTAIRS MAID…213p
14 Ch PREFIX TRAFALGAR…193p ÅRETS PUFFHANE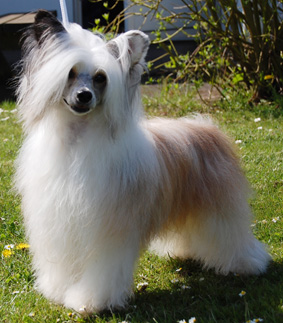 10 på BÄSTA TIK-LISTAN Ch PREFIX HOT GOSSIP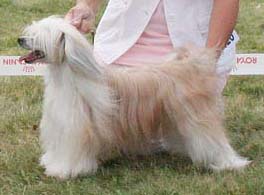 ÅRETS AVELSHANE
1 Ch MOONSWIFT CRAZY HORSE (11 år gammal)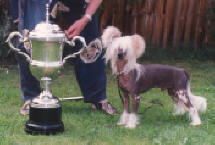 2 Ch PREFIX HOLD YOUR HORSES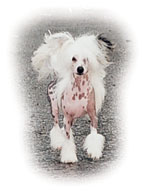 ÅRETS AVELSTIK
1 Multi Ch PREFIX ABSOLUTELY FABULOUS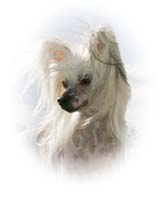 ---
PLANER FÖR 2008
Utställningar i England, först MANCHESTER 17.1.08. Därefter satsar vi på CRUFTS och i sommar ser vi fram mot VÄRLDSUTSTÄLLNINGEN.
Om Gudrun (Ch SWEDE SMELL OF SUCCESS) löper medan vi är i England kommer hon att paras där. Fler kullar är inte planerade.
Vi har en ny liten tös i huset PREFIX THE NAME OF THE GAME som kommer att debutera till våren.