Kritik från Crufts 2004, domare Andrew Brace
This was a very interesting entry to judge in many ways. There is still a great variation in type & size especially so in the Powder Puffs, some of whom seemed to lack the required elegance of the breed. The breeders have done a great job with mouths & consequently I felt obliged to be a little tough on those dogs whose dentition was sadly lacking. It was hard to really stick to type in some classes but felt that my final winners were very much out of the same mould & I was proud of the performance in the group of the stunning young bitch who won BOB.
OD (10,2): 1 Agronius' Int/Swe/Dan Prefix Hold Your Horses, gave this handsome pink spotted dog the ch stakes at UK Toydog last year & was happy to discover that he still impressed me so much at breed level. A stallion – not the smallest it's true but he is within our Standard – with great presence on the go-around which is where he scores so heavily. Head has length, quality & balance, excellent bite & is full of expression, elegant neck, flawless topline, ideal tailset, correct angulation, in lovely bloom & moves as true as they come. At times gave handler a hard time on the stack but when he set off around the ring everything came together. Pleased to give him what was apparently his crowning UK CC, very worthy champion.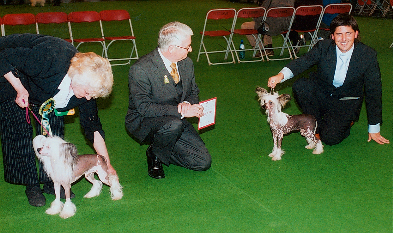 BIM och BIR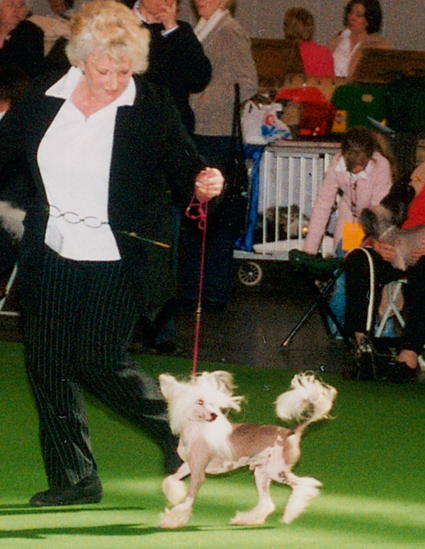 Gulle på språng mot sin engelska titel, fast kolla efter tjejer måste man ju…