Nordic Junior Winner 2011, Copenhagen Winner 2012
International, Uk, Swedish, Danish Champion
CC at Crufts 2016 • CC BOB and Group 2 Windsor 2015 • BIS UK Club show 2015 • RBIS (CC Club UK) • RCCs Crufts 2013
PLL clear by default
Godkänt anlagsprov viltspår 2021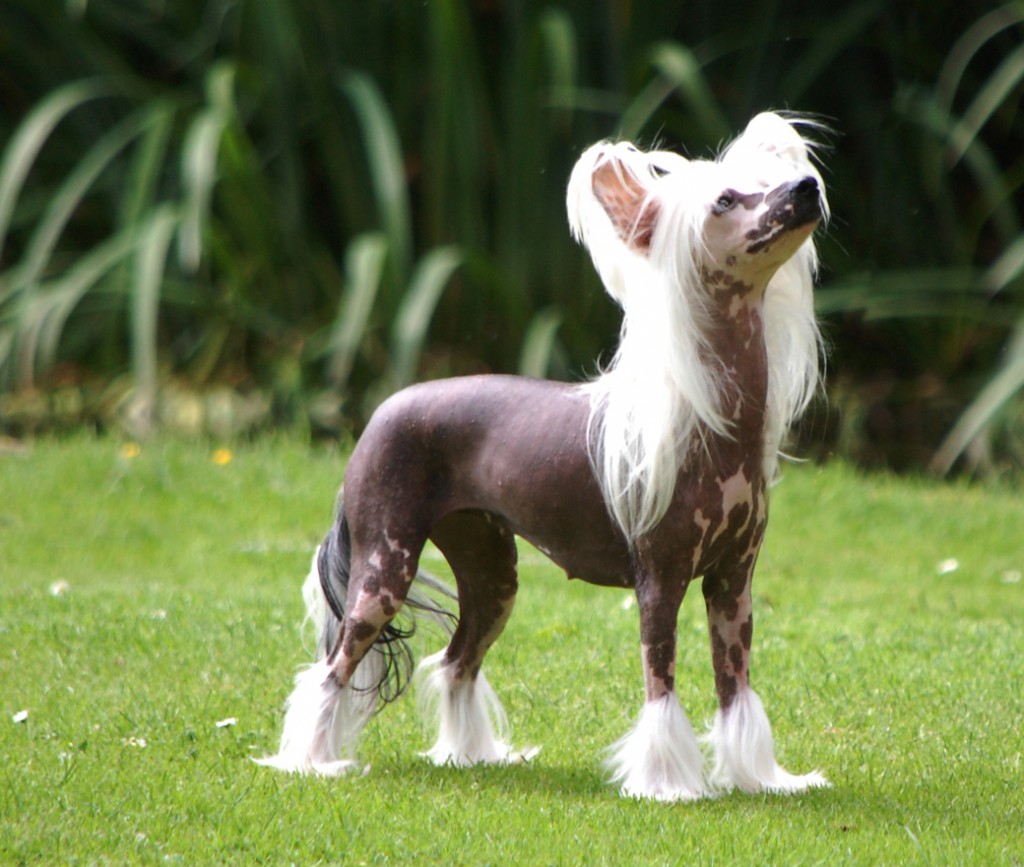 född 2011 01 06
e UK Int S Dan Ch Prefix Abraham Lincoln (n)
u UK Int Am Swe Dk N Lux Bel Ch Prefix Really Something (n)
Grace är ur en kombination vi väntade länge på, där bägge föräldrar var BIR-vinnare på Crufts. Hon har började sin karriär med att bli BIS-Valp på sommarspecialen 2011. Hon tog sitt första cert då hon debuterade i juniorklass i Växjö 2011, på första försöket efter två årsdagen blev hon svensk champion.
Efter en månad i England 2012 med fyra utställningar vann hon sitt första CC med reserv BIS på klubbutställningen för Ray Morland, CC och BOB för Jean Lanning 2015 och hennes sista CC för Jenny Gorwill med BIS på rasspecialen 2015 samt CC och BIM på Crufts 2016. Hon har också 7 RCC.
2012 blev hon 4:a årets kines och årets nakna tik.
2013 blev hon 2:a årets kines.
Som pensionär har hon också börjat med viltspår och fick sitt anlagsprov godkänt vid 10,5 års ålder!
Grace har en kull född 2017 efter Uk Ch Sherzando Twist där vi behållit Ch Prefix Venus de Milo.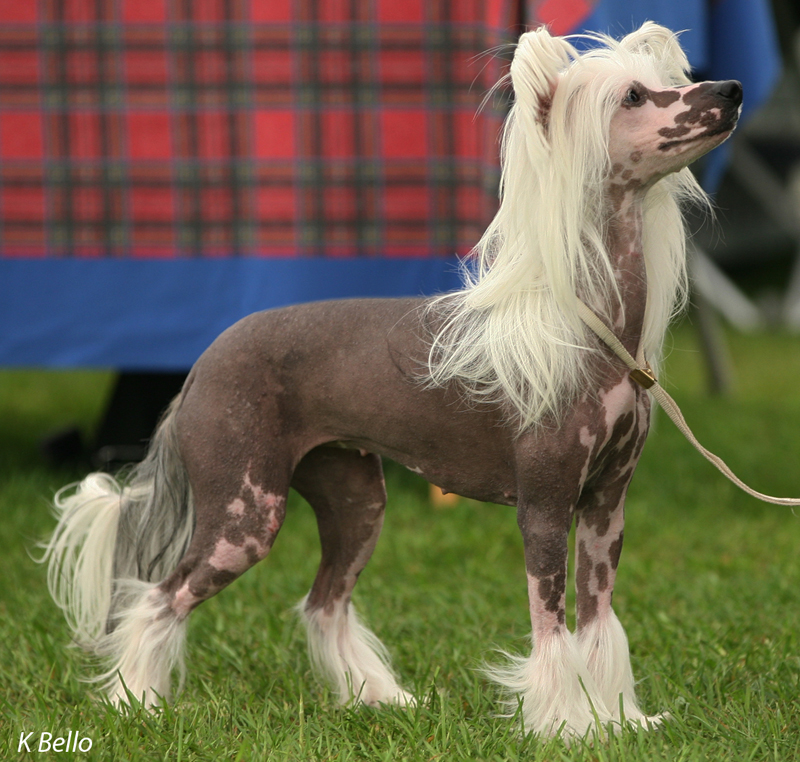 Born 2011 01 06
e UK Int S Dan Ch Prefix Abraham Lincoln (n)
u UK Int Am Swe Dk N Lux Bel Ch Prefix Really Something (n)
'Grace' is from a long anticipated litter where both parents were Crufts BOB winners! She started her carreer by winning BIS puppy at the Swedish club show. She won her first CAC in Växjö in November 2011 when she made her debut in the classes, and at the first try after turning two years old she gained her Swedish champion title.
After a month in England in 2012 with four shows she came home with her first CC and Reserve BIS at the Club Show under Ray Morland, CC and BOB (with group 2) at Windsor under Jean Lannin in 2015, and her crowning CC and BEST IN SHOW at the club show under Jenny Gorwill, and adding a fourth CC at Crufts 2016 with BOS. She has also won 7 RCCs.
In 2012 she was number 4 top dog and top hairless bitch in Sweden.
2013 runner-up Crested of the year in Sweden.
As a pensioner she has started game tracking and passed her aptitude test at the tender age of 10,5!
Grace has one litter born in 2017 by Uk Ch Sherzando Twist where we kept Ch Prefix Venus de Milo.